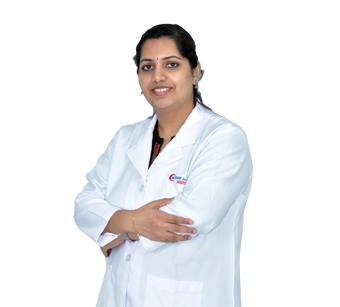 DR Remitha Ramakrishnan
Specialist Dental Surgeon
Dentistry
BDS, IMPLANTOLOGIST
Al Khuwair (Oman)
About DR Remitha Ramakrishnan
Dr Remitha Ramakrishnan is an enthusiastic and talented Specialist Dental Surgeon with expertise in managing a multispecialty dental centre. She has a solid background in dentistry, including cosmetic dentistry, with the ability to provide patients with several options for treatment. She is passionate about educating her patients on the importance of oral hygiene and pays excellent attention to detail to minimize oversight and mistakes to reduce unnecessary expenses for the patient. She is very experienced in modern treatments like dental implants, aesthetic dentistry, lasers, surgical procedures for impactions and extractions, root canal treatments, etc. She is very committed to her patients.
Excellence & Experience
Area of excellence
Dental Implants
Oral Surgery Procedures (Impactions and Extractions)
Prosthetic Procedures (Crown, Bridge, RPD, CD)
Aesthetic Dentistry
Conservative and Endodontic Procedure (Root Canal Treatment)
Pedodontic Treatments
Soft Tissue Lasers
Minor Trauma Cases
Level of Experience
Dr Remitha has several years of experience in various multi specialty dental clinics.
Awards & Academics
Academics Details
PGCOI (Consultant Oral Implantologist)
BDS - MGR University, India
Out Patient Timings
The outpatient timings at Badr Al Samaa Hospitals have been planned in such a way that your choice of doctor is available whenever you are free.
Sunday
8:00 AM - 4:00 PM
Al Khuwair - Oman
Monday
8:00 AM - 4:00 PM
Al Khuwair - Oman
Tuesday
8:00 AM - 4:00 PM
Al Khuwair - Oman
Wednesday
8:00 AM - 4:00 PM
Al Khuwair - Oman
Thursday
8:00 AM - 4:00 PM
Al Khuwair - Oman
Friday
8:00 PM - 4:00 PM
Al Khuwair - Oman
Saturday